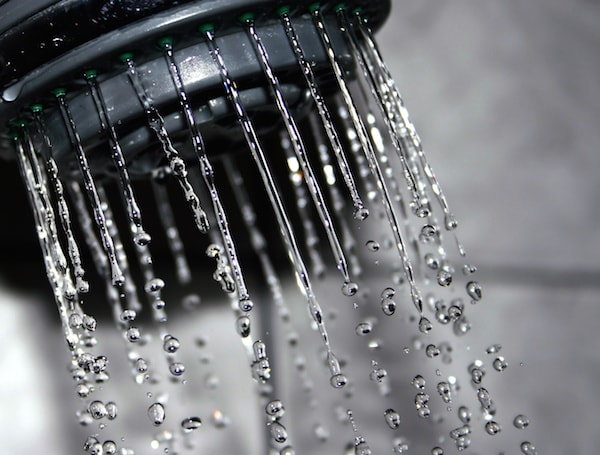 If you own a property, you'll likely need to purchase a water heater at some point. Water heaters are an integral part of a home or apartment, providing hot water for showering, dishwashing, and laundry, among other things. However, browsing for water heaters can quickly become overwhelming if you're not sure about what you should be looking.
One of the brands you're likely to come across is A.O. Smith. As their company website indicates, the company has specialized in providing hot water to American homeowners for the past eight decades. This guide contains everything you need to know about A.O. Smith water heaters so that you can make a better-informed buying decision.
What are A.O. Smith Water Heaters and How Do They Work?
No matter what type of water heater you need to purchase, you can rest assured that A.O. Smith will have the products necessary to meet your needs. That's because they manufacture and distribute nearly every type of water heater available. With years of experience in the water heater industry, customers can rest assured that A.O. Smith water heaters are durable and efficient. Water heater options include:
​Gas

​Electric

​Tankless

​Hybrid

​High-Efficiency

​Solar
No matter if you are looking to heat water in residential or commercial properties, A.O. Smith likely has the products necessary to help. For instance, the company recently completed work on the $524 million Fiserve Forum in downtown Milwaukee. This arena serves primarily as home to the Milwaukee Bucks, a team in the National Basketball Association.
The company also makes it easy for potential customers to find the proper residential water heater for their home as well. Using this tool, customers first answer the questions, "What is the length of the longest shower someone takes in your house?" Potential customers then indicate how often their household members take back-to-back showers and the size of their largest bathtub.
Next, potential customers indicate whether any of the shower heads in their home have high flow rates. After this, users can choose how they would like to heat their water and where they would want to install the new heater. After answering a few more questions, the survey will reveal which heater is best for this particular individual. With multiple options available, homeowners should find the right fit.
Because there are so many options available, this article will serve as a broad review for A.O. Smith water heaters. While we'll make mention of specific models, we'll seek to look into the brand as a whole. Additionally, we'll also focus mainly on residential options, although we may mention a commercial opportunity here or there. You can find out more about specific products here.
What Makes A.O. Smith Water Heaters Unique?
There are a few design features that help separate A.O. Smith water heaters from the competition. First and foremost, the company uses glass-lined technology in its heaters. They first patented this technology, known as a Blue Diamond glass coating, in 2004. This lining can be twice as resistant to corroding than traditional liners used by other manufacturers.
Additionally, many of the company's water heaters are Energy Star-rated. This means that they are efficient and could potentially help you reduce your heating and cooling bill at the end of the month. When looking for a water heater, many home and business owners choose only to focus on Energy Star products for this reason. Customers can trust that A.O. Smith products represent efficiency.
Lastly, A.O. Smith has recently taken their water heater technology to the next level, introducing the iCOMM app. This app, designed explicitly for commercial water heaters, allows people to monitor their water heaters remotely. The app is ideal for property managers who may not be at their property every day but still need a way to track their unit.
The app helps promote efficiency because it allows property managers to see when there is a problem with one of their water heaters. Because they can do so, property managers can minimize the downtown needed for repairs. As a result, property managers will not lose as much revenue as they would without the app, because there won't be as many service interruptions.
Pricing
We earn a commission if you make a purchase, at no additional cost to you.
Although customers can purchase a water heater independently, they must go through a licensed plumbing contractor if they need help installing the unit. Contractors should be familiar with the A.O. Smith brand so that the installation occurs without issue. If you need help finding an installer in your area, A.O. Smith recommends that you use the search tool on their website.
When browsing online, it appears that prices for water heaters from A.O. Smith can vary significantly depending on the type of product you purchase. For instance, Amazon lists A.O. Smith heaters that range from just under $300 to as much as nearly $2,500. The cost is mostly dependent on the size of the tank and the heating method the tank utilizes.
Customers can also purchase A.O. Smith heaters from Lowe's. Lowe's is the exclusive carrier of the products. To find the product they're looking for, customers will then choose whether they would like an electric, propane, or gas tank. Once they make that decision, they'll go to a page that displays numerous product options. After making their choice, customers can see the Lowe's price.
Also, A.O. Smith offers a warranty on all of their water heaters. Customers are required first to contact their local distributor if they wish to submit a warranty claim. When doing so, customers may supply the initial installation documents as well as the original rating place. Upon inspection, A.O. Smith may replace the part of your water heater that is faulty.
Public Perception
Unfortunately, the public perception of A.O. Smith water heaters is not excellent. Although A.O. Smith is a brand that has been in service for many years, it appears that some of their quality may have deteriorated over the past few years. According to Consumer Affairs, A.O. Smith holds a one-star rating when it comes to water heaters. Consumer Affairs has not accredited the company, either.
More than 450 customers have submitted reviews of A.O. Smith to Consumer Affairs. Most of the complaints on the website are from poor craftsmanship and manufacturing. Multiple customers reported having issues with their water heater within the first year or two, and that they needed to order replacement parts.
Although the warranty covered the parts, A.O. Smith would not ship the pieces quickly. Customers noted that the company informed them that it would take around seven business days for their new part to arrive. Depending on when you placed the call to customer service, this could take more than a full week!
Because they could not go without hot water for more than a week, customers paid upwards of $50 for next-day shipping. So, although the company's warranty is excellent, the fact that customers still must pay a premium if they wish to have hot water in a reasonable time is frustrating. This was not the only issue that customers had with the company's customer service, though.
Other customers indicated that they had to fight tooth-and-nail with the customer service department to get a replacement. Many stated that their water heater failed, but the customer service department blamed it on a "third party" or found some minor fault of the homeowners, thus rending the warranty useless. "Lousy customer service" was a common term on the Consumer Affairs site.
The reviews on Amazon are a bit more sporadic but are mostly consistent with the reports on the Consumer Affairs site. For instance, the GPHE-50 Water Heater with a Residential High-Efficiency Power Vent contains a 2.2-star rating on Amazon with more than ten customer reviews. Of those who reviewed the product, more than 60 percent gave it a one-star rating.
One customer described an experience when the motor on his new unit failed within the first couple months. The customer said that the warranty covered the engine but not the labor, which cost them a couple of hundred dollars. The replacement motor did not work correctly, which A.O. Smith blamed on installation. So, the customer received a new engine and had to pay the contractor's install fee again.
Many customers on Amazon advised that others look to purchase another product, indicating that they would never buy another product from A.O. Smith again. The lone reviewer on the GAHH-40 Residential Natural Gas Water Heater expressed similar sentiments, saying that the product and support were both terrible. This customer had problems with his water heater around the two-year mark.
How It Compares
If you're a homeowner or business owner looking to upgrade your existing unit, you may also come across EcoSmart water heaters. The price of one of these tankless water heaters is comparable to the cost of a heater from A.O. Smith. However, customers could also end up seeing tremendous price savings as a result of making the switch to this heater, thanks to its high-efficiency design.
Additionally, the EcoSmart tends to have very favorable ratings online. For instance, the ECO 27 Electric Tankless Water Heater costs a little more than $425 on Amazon. It has a 4.1-star rating with more than 2,000 customer reviews, lending it enough credibility for Amazon to give the product an "Amazon's Choice" label for "tankless water heaters."
Furthermore, the company fairs well on Consumer Reviews, with a 4.6-star rating. One of the most significant things that stood out to customers was how efficient the installation team was. They said that the contractors installed their unit perfectly and helped explain various components of the product. Customers also noted that they were satisfied with their water temperature and that it's consistent.
Another unique feature that helps distinguish the EcoSmart system is that it offers digital temperature control. This means that users can adjust their water temperature in increments of one degree. The unit also comes with self-modulating technology, which means that it regulates the precise amount of energy needed to heat your water for that point in time.
For instance, if most of your family showers in the morning, this product will pick up on this and expend more energy so that your water stays hot. Then, if family members leave for work and school and you don't use much hot water during the day, the EcoSmart will not use much energy trying to keep your water warm. This can result in cost savings up to 50 percent in the long run.
Although A.O. Smith offers similar features in its smartphone application, that is currently only available to commercial users with a few particular models. The fact that the EcoSmart delivers smart technology to residential users helps set it apart from other water heaters available on the market. If you do not need a gas or propane heater, the EcoSmart model may be worth considering.
What We Think
In the past, we have been tremendous fans of A.O. Smith. We appreciated their longstanding history and tradition in the country and the fact that they were a well-known brand when it came to water heaters. Unfortunately, however, it appears that the company's manufacturing has depreciated over the past few years. Never before have we seen so many customer complaints about the company.
Not only do the complaints focus on the quality of the products themselves, but they also concern A.O. Smith's customer service. Again, for a company which was based in the United States for more than 80 years and was once considered reputable in the industry, it's disappointing to hear about these issues. Because of them, we no longer believe that water heaters from A.O. Smith are worth the cost.
The company was once known for their innovation, winning multiple awards for their glass-coating design. It appears they've tried to continue with innovative ideas with the design of their smartphone application. However, it seems as though others in the industry have surpassed A.O. Smith regarding innovation. Customers may be better off looking for water heaters from companies like EcoSmart.